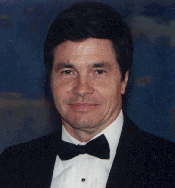 Welcome to all descendants and friends of Laporte / St-Georges families
The World Association of Laporte's & St-Georges was created in 1993. It aims to be the rallying point of all known Laporte lineages who came to New France and Canada, starting with our first ancestor Jacques de Laporte dit St-Georges, who arrived about 1650 from Nocé in the Perche region of France and ending with Louis Laporte who arrived about 1911 and settled in Western Canada. As its name implies, the Association would like to serve as a reference point for all Laporte's in the World and Quebec issued St-Georges who are Laporte descendants.
The Association also bears the name of St-Georges because all French-speaking St-Georges from Québec and theirs descendants in the U.S.A. are also descendants from Jacques de Laporte dit St-Georges who decided to change their name in the XIXth century.
Following a modest beginning, the Association first appointed a very dedicated 12 member Board of Directors which has now been reduced to 4 members following the deaths of a few of our members, of which the better known were Dr Sylvain Laporte (#39) from Joliette, Gerhard Kastner (#51) from Granby, Lorraine Laporte (#52) from Verchères and Lionel Laporte (#3) from Ile-Perrot.
Céline St-Georges replaced me in 1999 as Président followed by Gabrielle St-Georges in 2002. We owe them a lot of gratitude for their hard work during this period. I accepted the position of President again in 2003 because my personal situation will keep me in Montreal next winter and will allow me to run the Association.
The Association has now successfully organized nine interesting family reunions in Joliette (1995), Boucherville (1996), Sherbrooke (1997), Drummondville (1998), St-Charles-Borromée (1999), St-Eustache (2000), Ile-Dupas (2001), Sherbrooke (2002) and more recently Ile-des-Moulins in 2003. These reunions attract numerous participants who are not members of the Association and are an excellent opportunity to meet "cousins" which we had never heard of. An archive exhibition and the opportunity to consult our computerized data bank are also very popular attractions during these reunions.
We maintain a computerized data bank of more than 30,000 names which is the envy of many other family associations. We have also accumulated substantial archives going all the way back to a detailed description of the immediate family of our first ancestor in France. A high quality bulletin is now sent to members regularly. We publish a "genealogical dictionary" based on our data bank which is now in its third edition and a collective "family album" to which anyone can contribute.
We are always on the lookout for new information to update or correct any error in our data bank, particularly in the U.S.A. We would like to solicit any archives, old photos or other documents which you can share with us and which are likely to be of interest to our members. Please let us know also of any event of interest to the Association.
We are always in need of volunteers interested in our great family's genealogy to replace other departing volunteers either to manage the Association or its committees or to help us organize a specific event. If you would like to join our very dynamic and cheerful team, that will provide welcome help to the Association and will only require a minimum amount of effort during any year.
You have just discovered an interesting association to join and find out more about the history of your ancestors and meet other Laporte/St-Georges with the same interests !
We look forward to your participation in our activities and research.
Baxter D. Laporte
Founding President